Vilnius International Airport (Tarptautinis Vilniaus oro uostas – VNO) in Vilnius, Lithuania.
2016
… soon will be updated…
How to get from Vilnius Bus Station to airport
1 Vilnius Bus Station to airport
1.1 from bus station head to bus stop of Bus #1 and #2 (same stop), that's first stop. Airport in Lithuanian – Oro uostas.
1.2 in the bus, buy ticket from driver (1 EUR), VALIDATE it and wait till last stop – airport.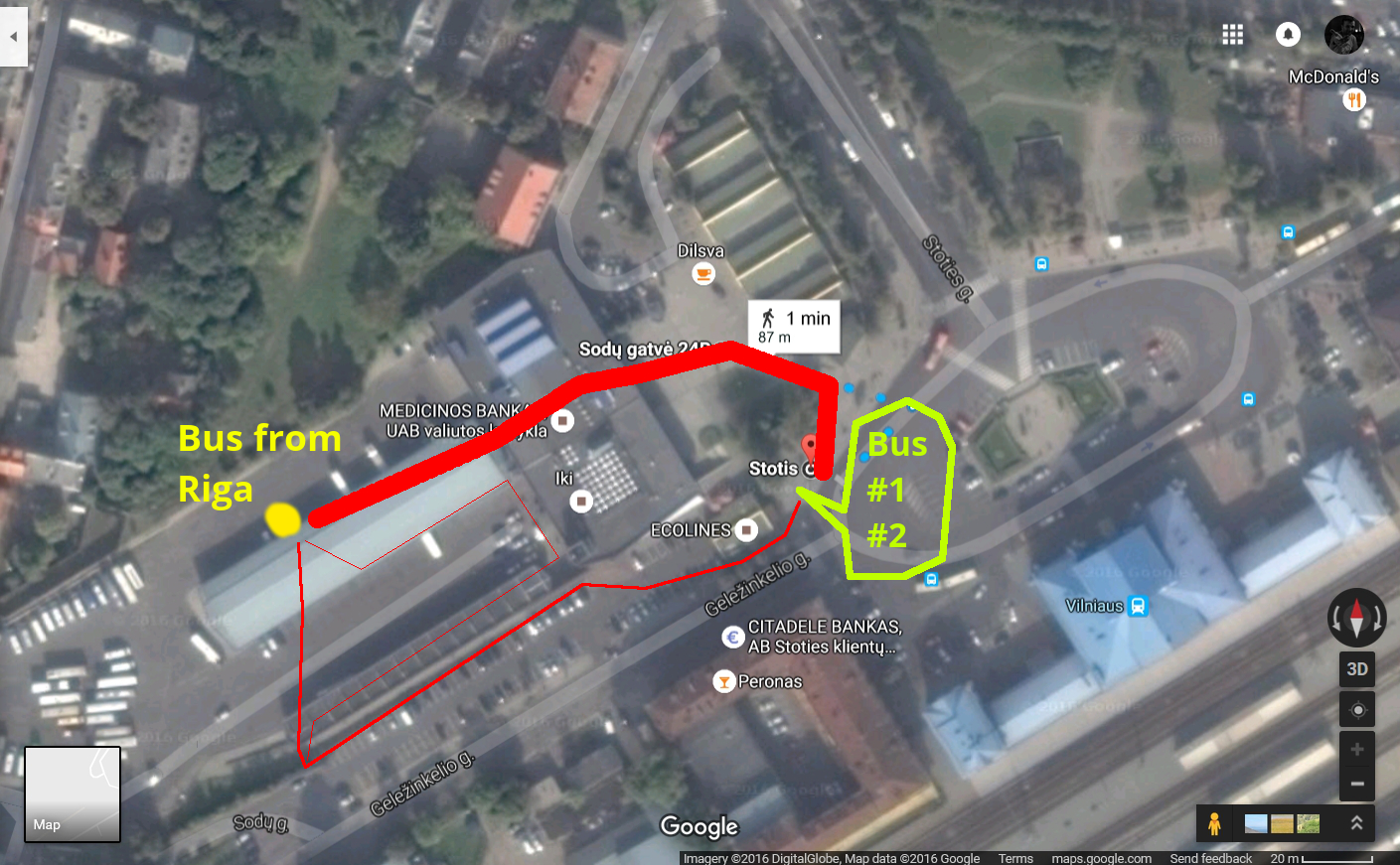 2 Airport
2.1 get out of the bus and head to entrance.
2.2 There are 2 way how to get in.
2.3 Airport consist of two parts. When you are in second part (building under same roof), you are in correct part of it.
2.4 Make sure you do not have any full bottles (empty ones are allowed, but you should show them in security check). Also You will need to take out you computer and any larger tech/electronics, including shaving machine 🙂
More info: vilnius-airport.lt/en/tips-for-passengers/aviation-security-check/
2.5 If everything is OK, head to security check.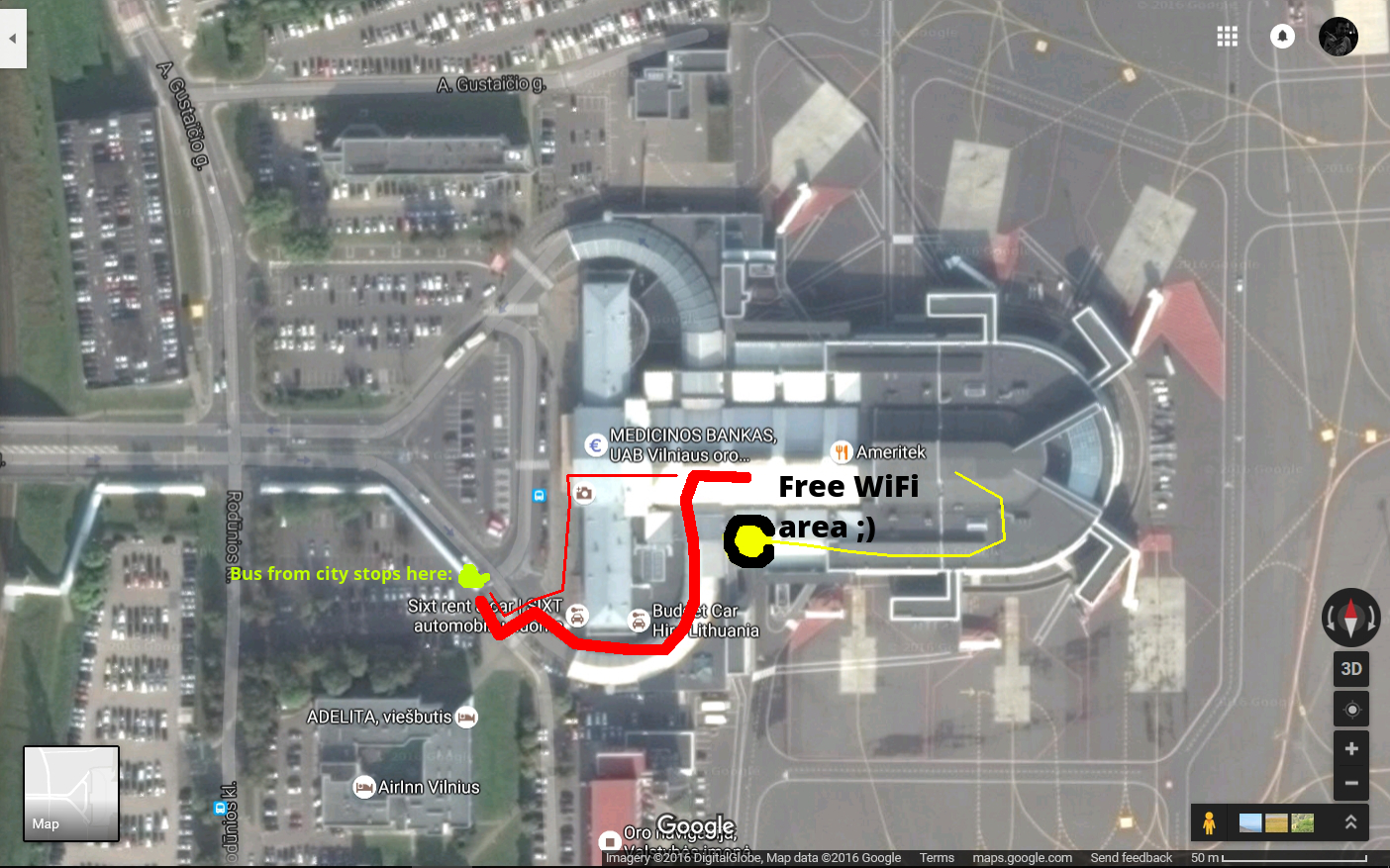 2.6 after successful sec.check you will enter hall and display will show which gate to head to to Billund (Gate 14?).
2.7 sit and wait! 🙂
2.7.1 Don't drink alcohol too much. They can not allow you to board 😐
2.8 board plane and relax, after 2 hours You'll be in Billund, Denmark.
3 Billund
3.1 Meet my smiling face!
3.1.1 In case you can't find me:
3.1.1.1 message me. There is FREE WIFI!
3.1.1.2 call: +371 2999 6832